GAMO WHISPER X > Review & Range Report
Gamo air guns have been coming to Pakistan for quite sometime. They are in fact getting popular being good quality, aesthetically designed, accurate and most important of all appropriately priced guns. We already have reviews of Gamo Shadow 1000 and Gamo Hunter 440 on our forum. Gamo Whisper X is the new entrant in our market, although elsewhere it has been introduced a few years back. In fact the Whisper series has about nine models and I won't be surprised if a few more of them are introduced in the coming years.
Gamo Whisper X Specs.
- Total length: 117 cms.
- Caliber: .22/.177 (The gun being reviewed is .22)
- Weight: 6.5 lbs.
- Knurled Barrel
- Noise Dampener
- Adjustable two stage trigger
- Cocking safety
- Trigger safety
- Fiber Glass stock
- Ambidextrous stock
- Stock checkering
- Fibre optic sights
- Adjustable rear sights
- Muzzle Velocity .22 - 722 fps, .177 - 1000 fps

It's a beautiful gun.

It comes packed in a box.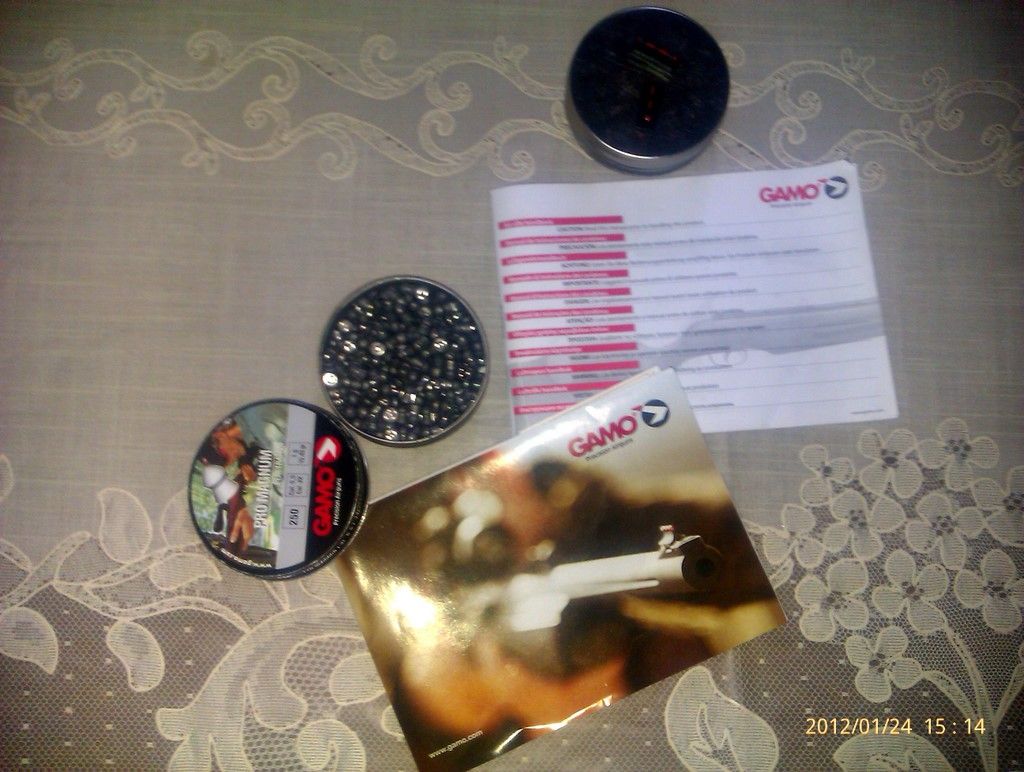 Also included is a user's manual and flyer boasting of new Gamo products and accessories.
I got two spare fiber optic front sights with my gun. Not sure if it comes with every gun.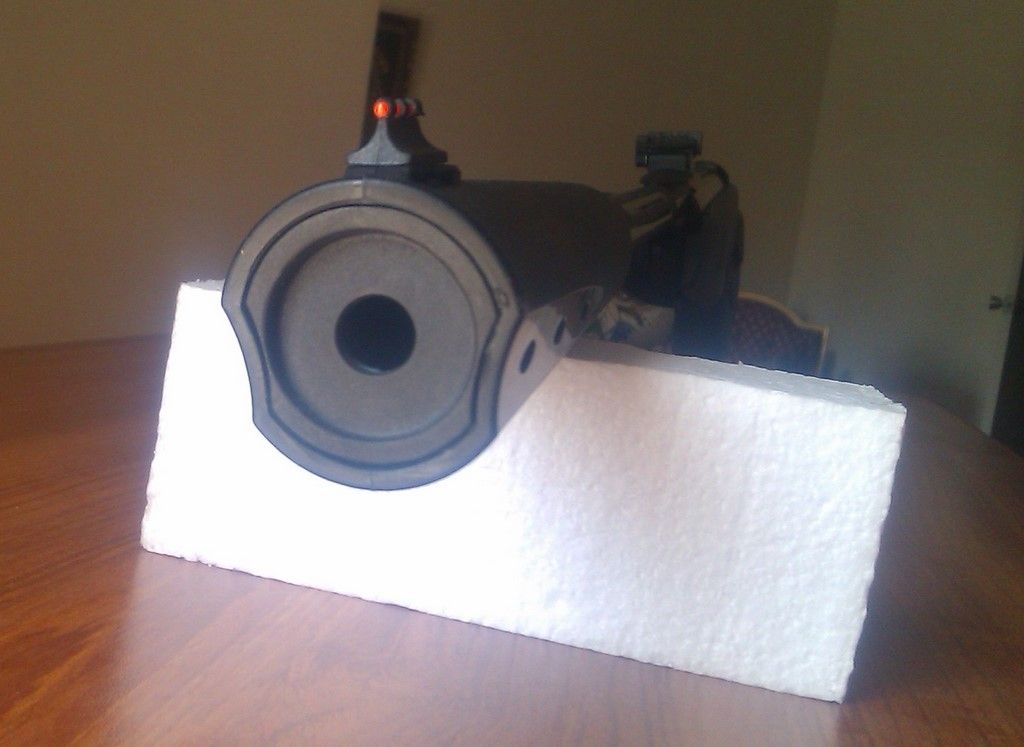 See how imposing a look the dampener gives it.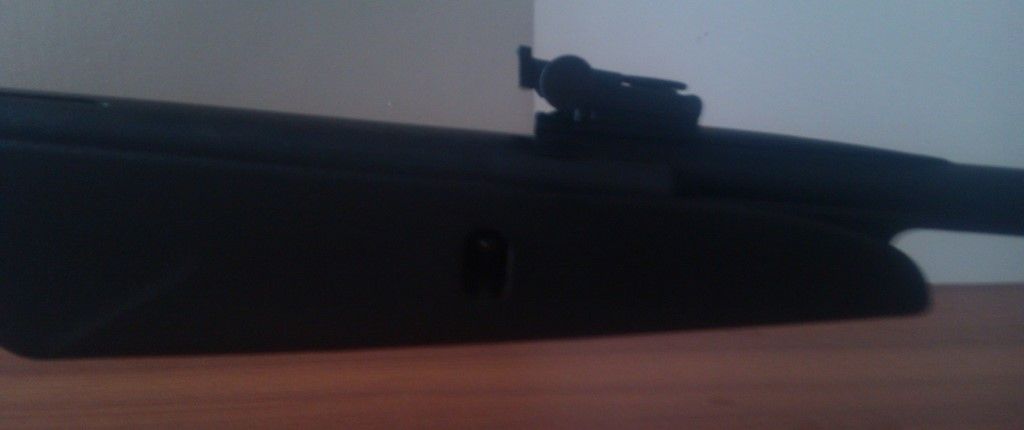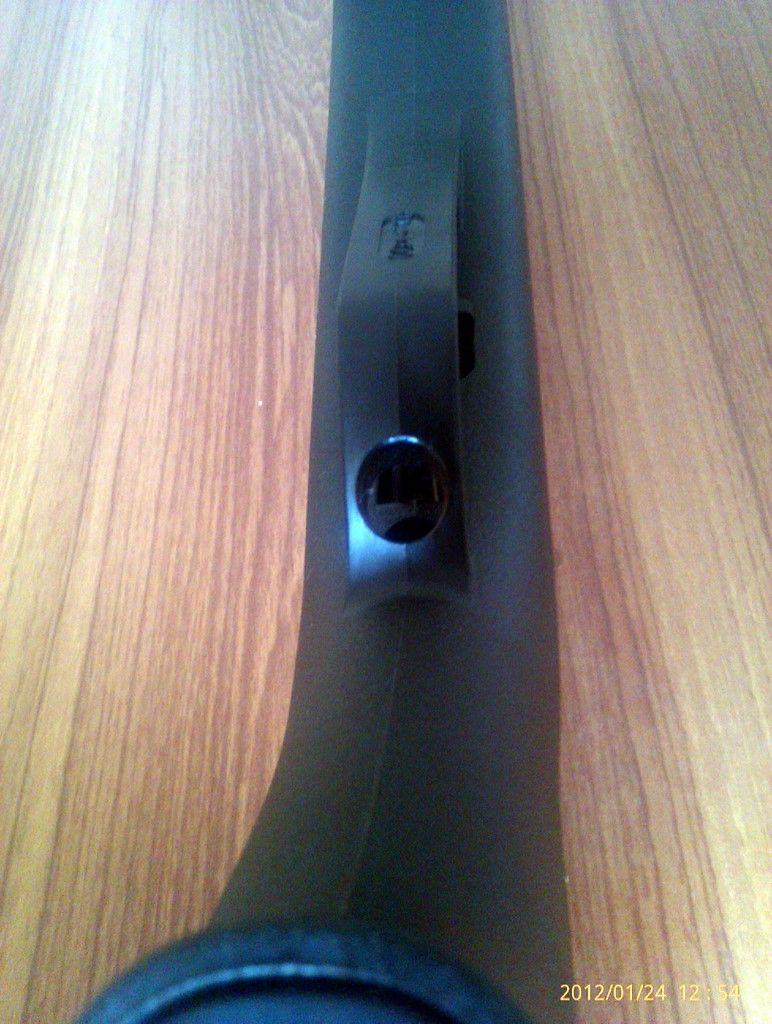 Just remove these screws and the Air rifle comes apart. By the way these are Hexagonal screws, you normal Philips kit won't work.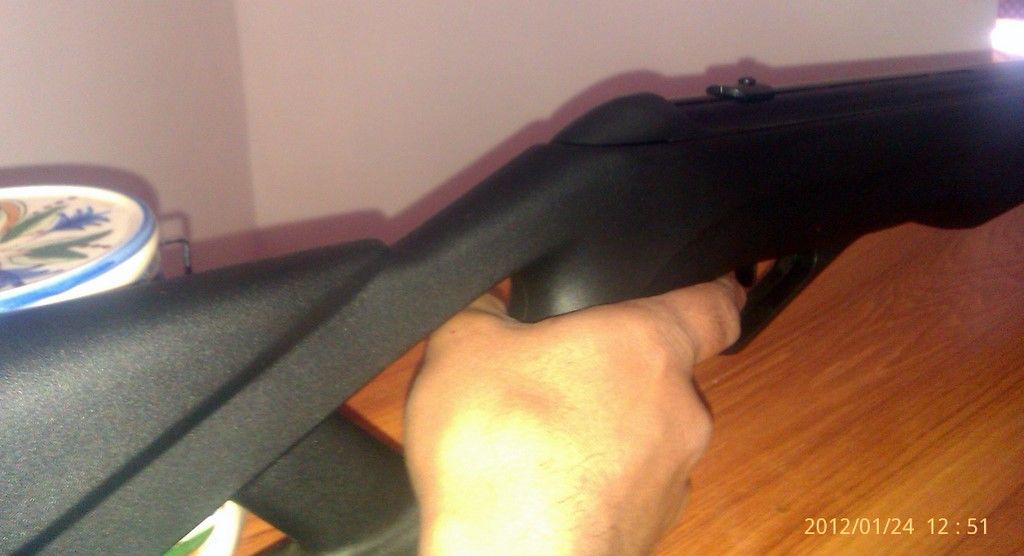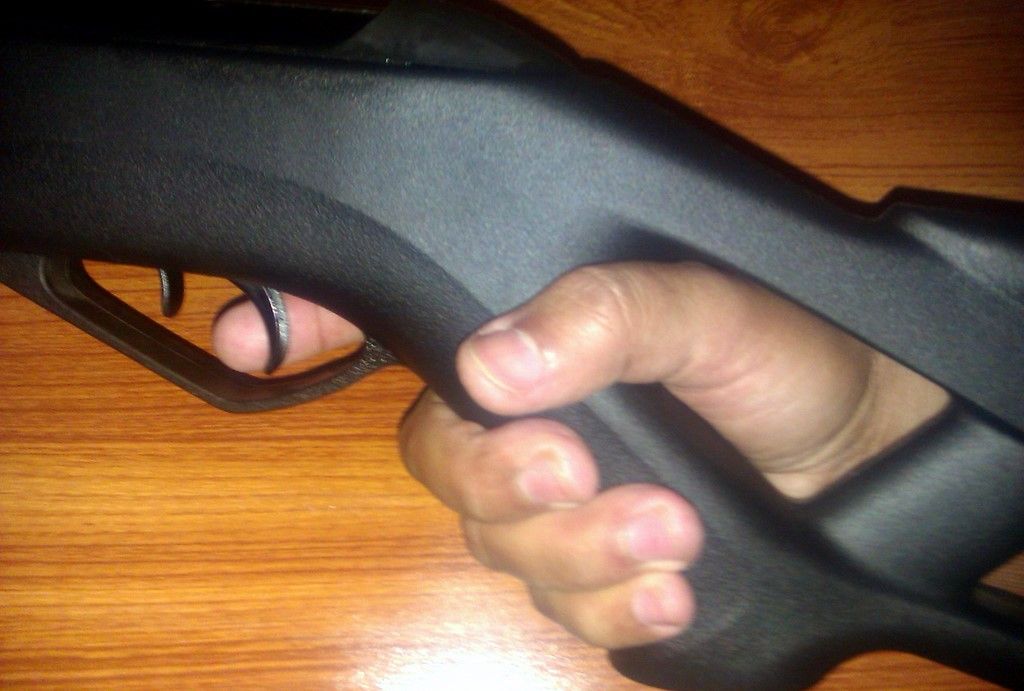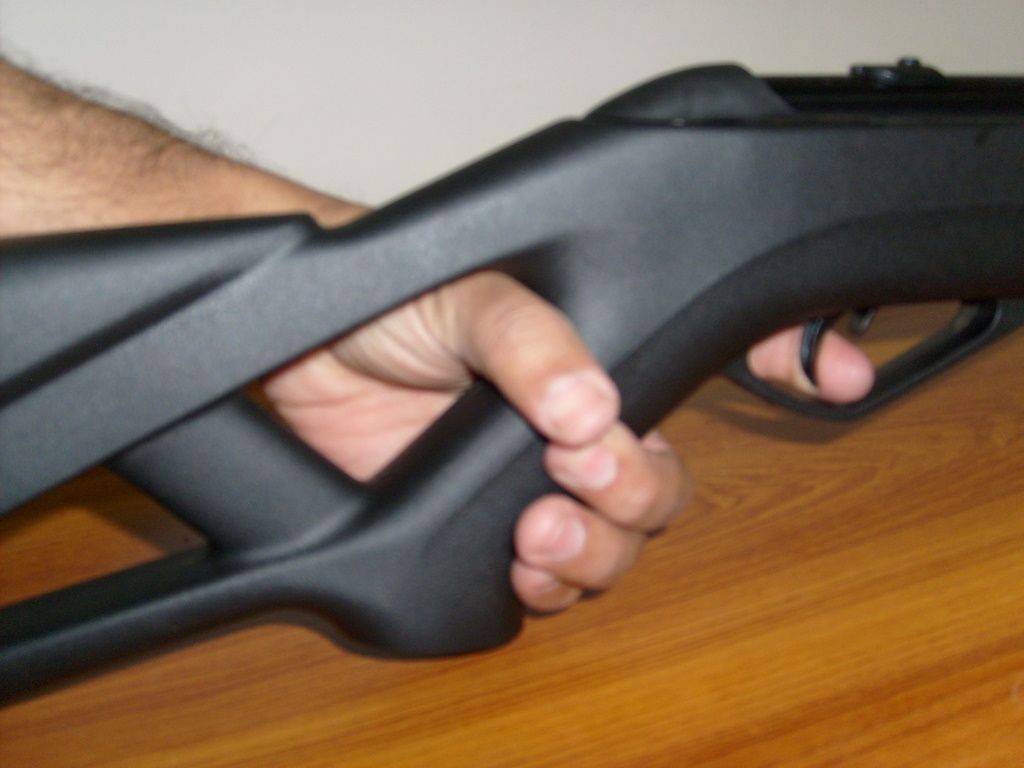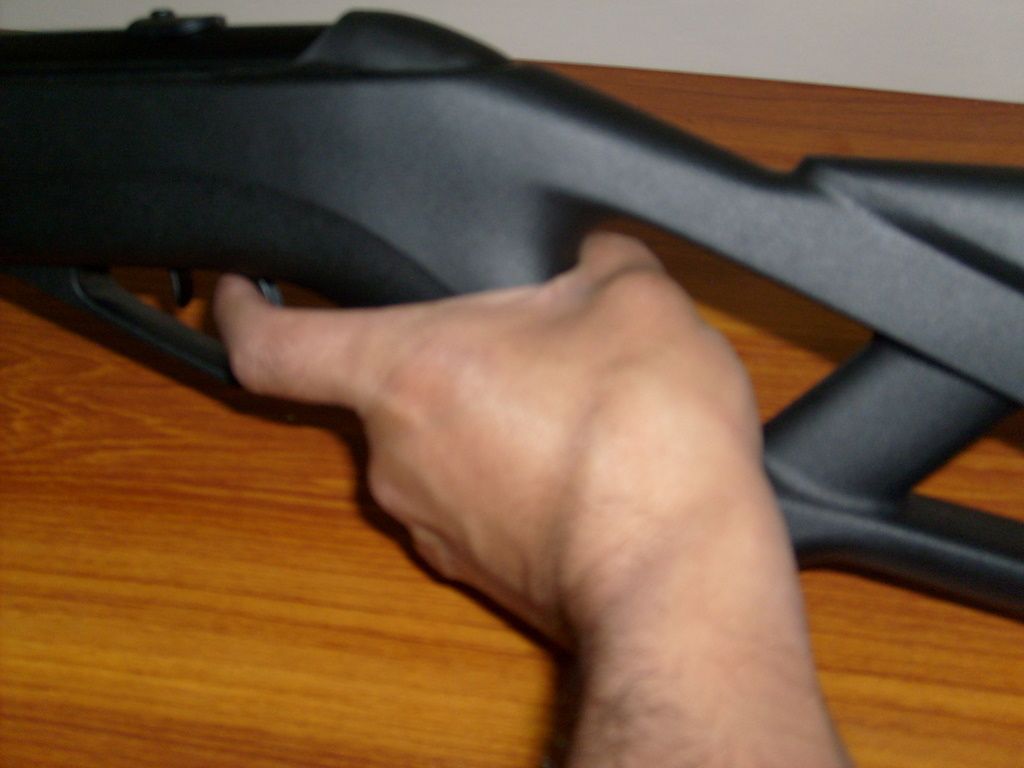 Gamo whisper X is truly Ambidextrous. The cheek pad, pistol grip and safety is all ambidextrous.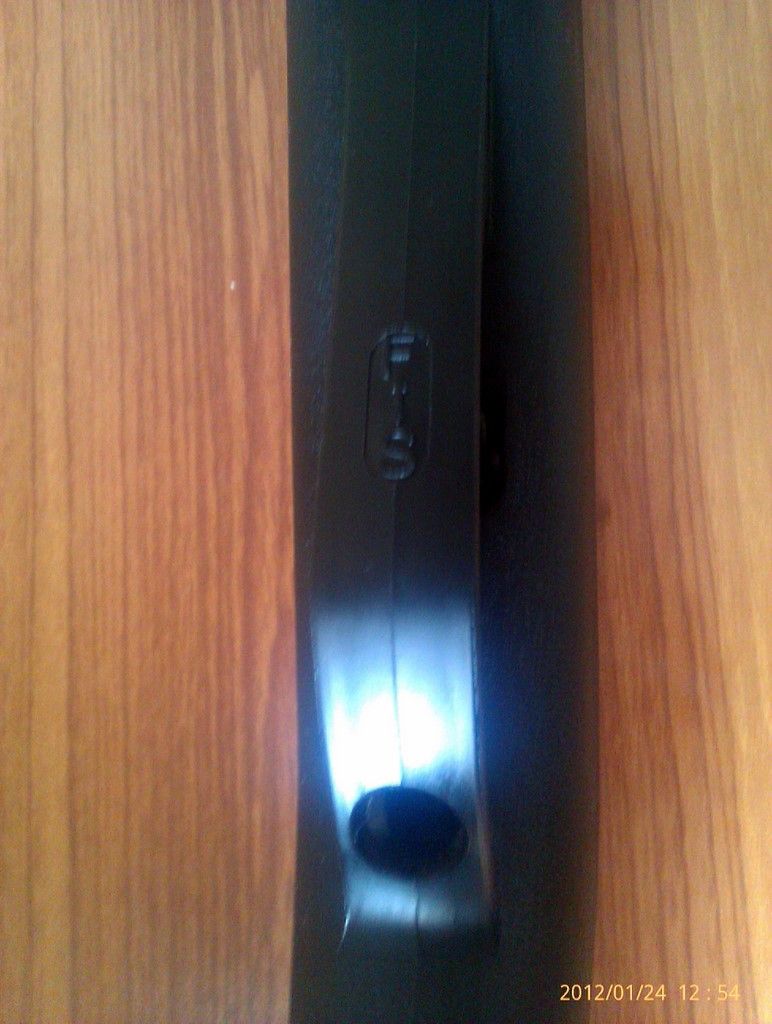 Firing safety lies ahead of the trigger and can be disengaged with the flick of one's finger. But what I did not like was the absence of auto-safety. Most air guns nowadays have this feature, by default. Simply, do not know why its missing here.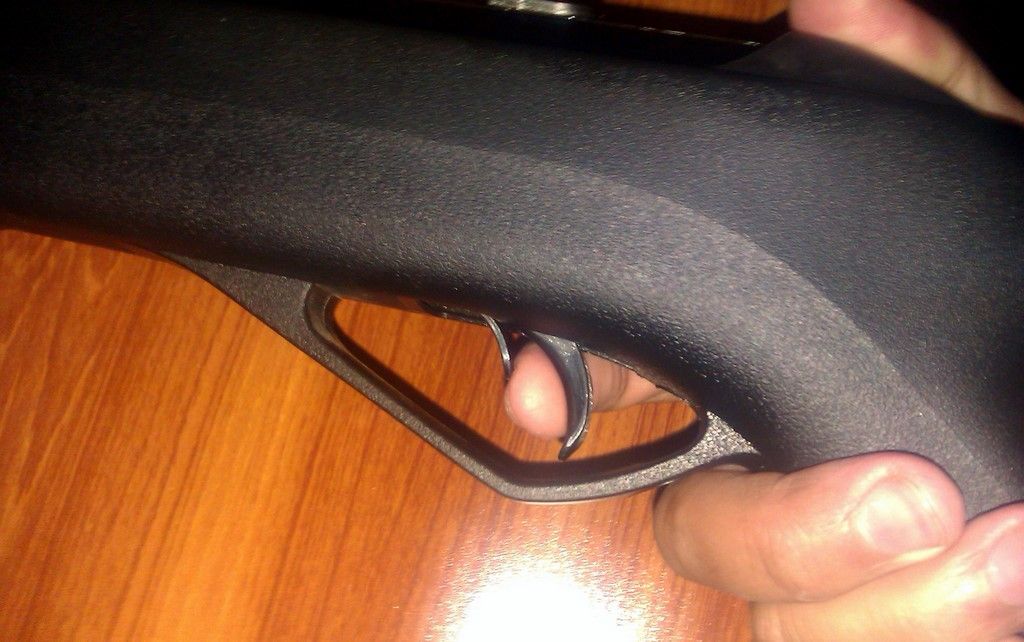 Safety Engaged.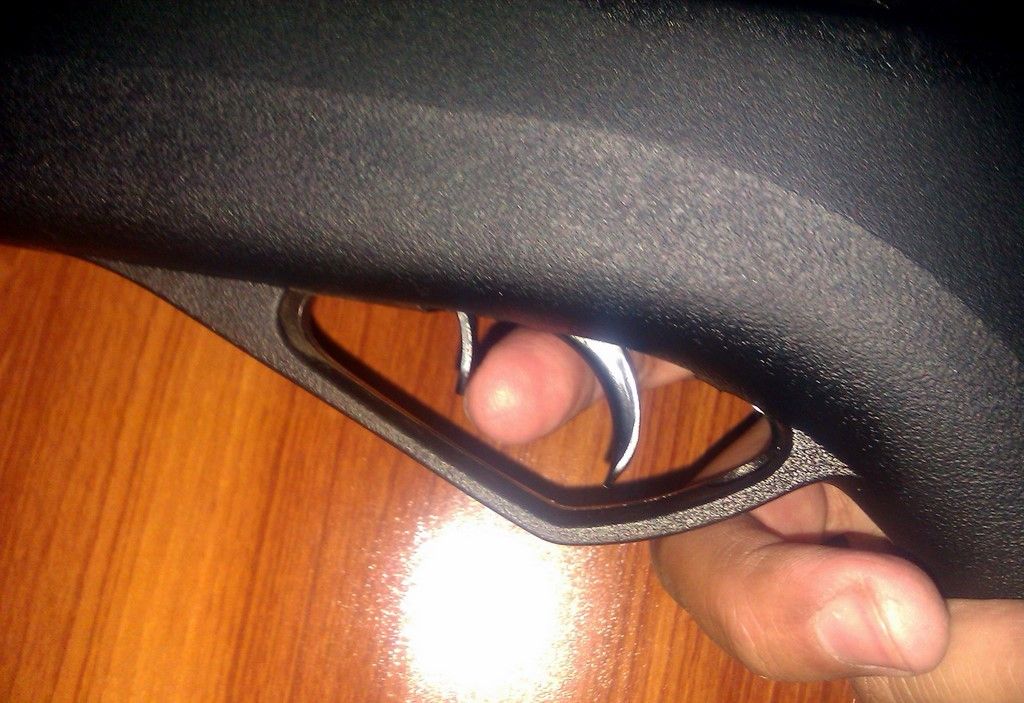 Safety Dis-engaged. Just behind the trigger is the adjustment screw through which the trigger can be adjusted to one's requirement.

The barrel is fluted and gives it a good look. I am not sure why it is fluted or what is the advantage of it.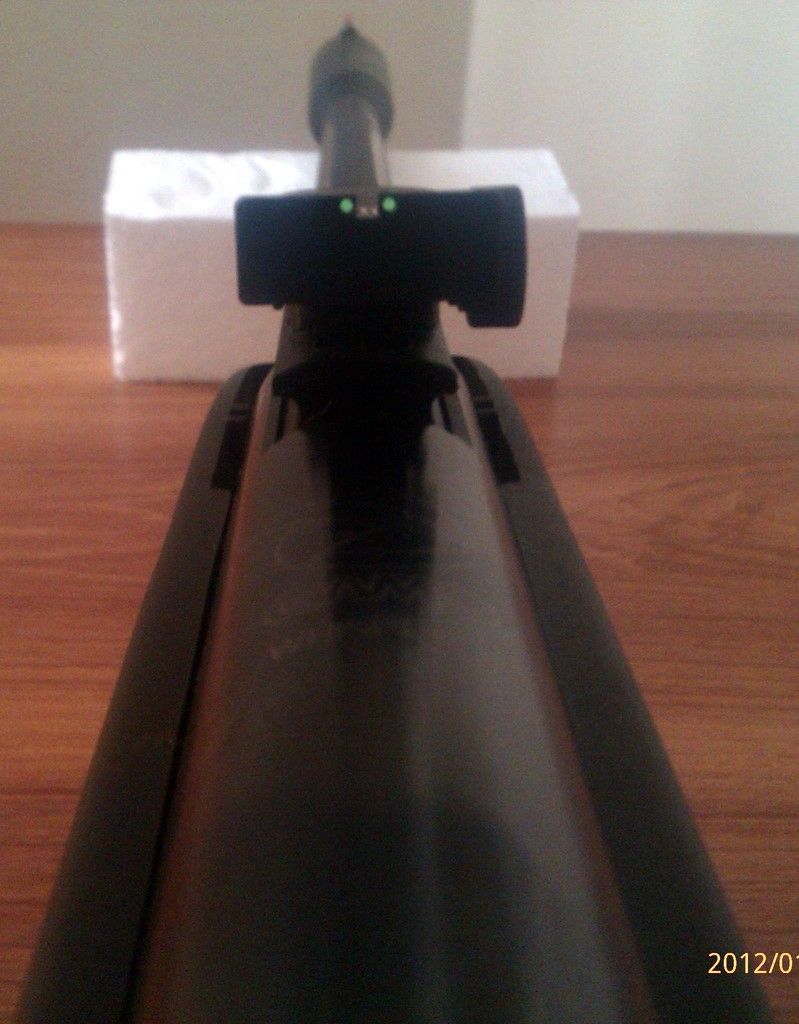 The rear sight has green fiber optic which contrasts with the red dot in the front sight. The greatly helps in taking aim, also good in low light conditions.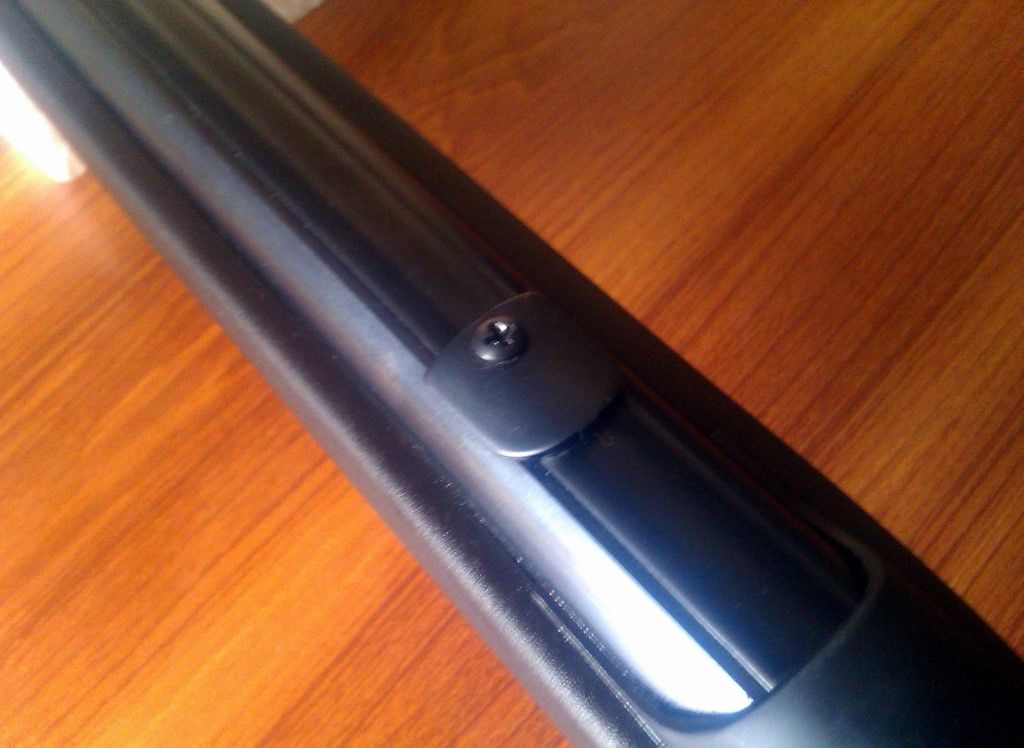 Scope rails for mounting a scope. I do not have a scope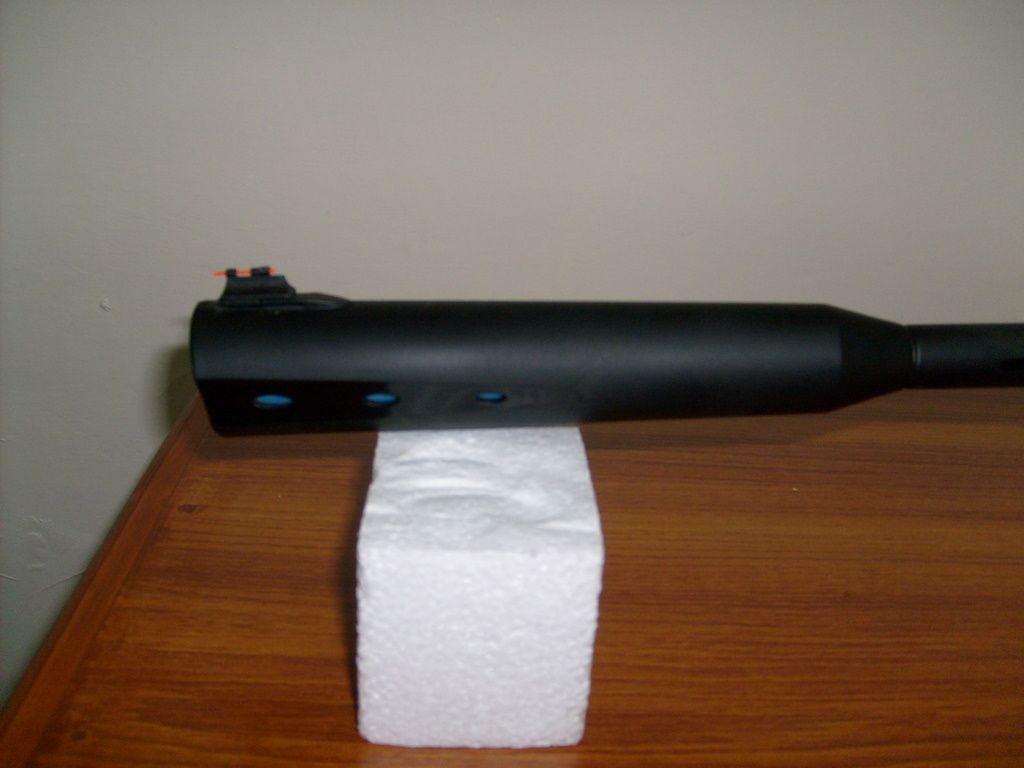 The noise dampener, see the red fiber optic dot on its top.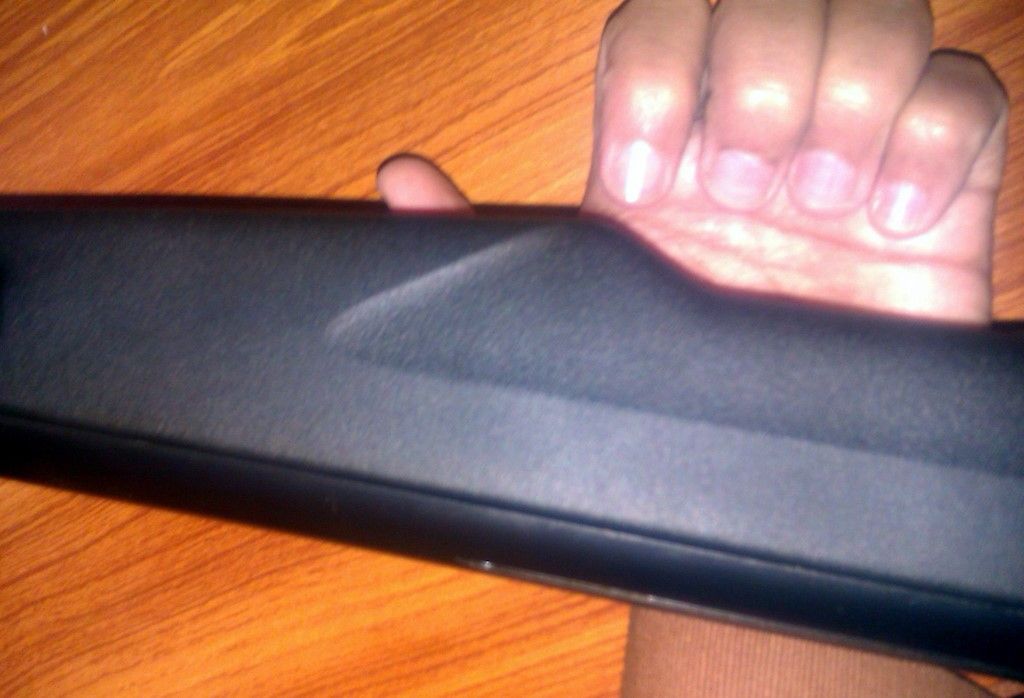 Wooden stocks have checkering, but this synthetic stock has a different sort of variation on its skin, at the pistol group and the lower portion of the front hand guard. This is good as it gives a good grip and I am sure will not slip in case of sweaty hands. I do not know the exact terminology of this thing.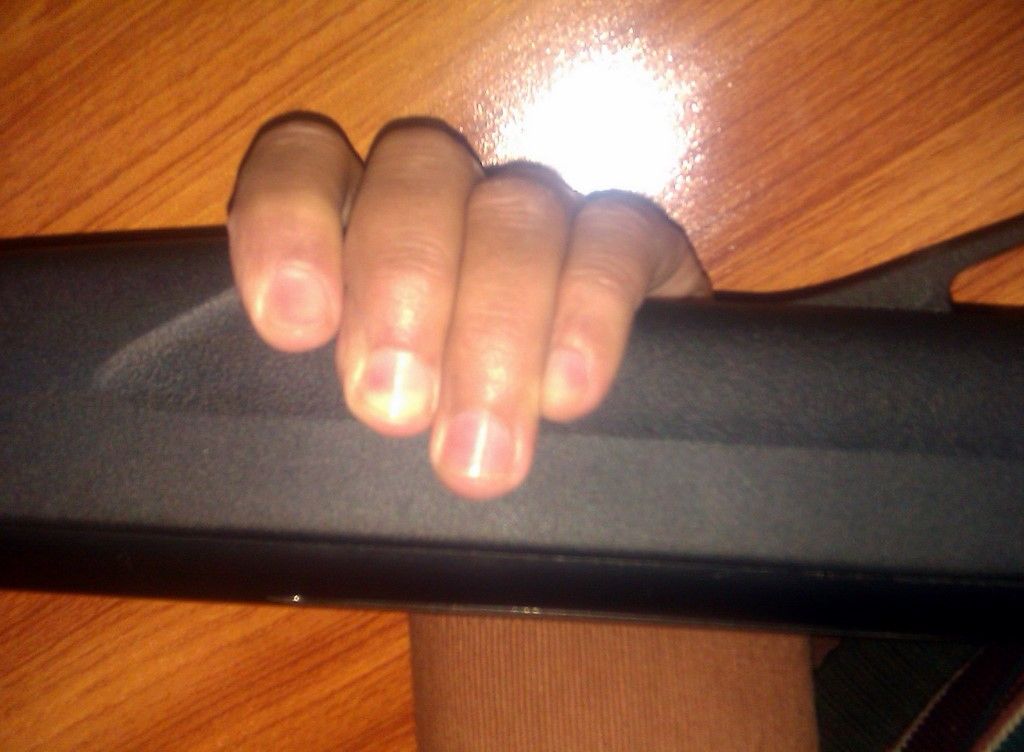 See how it is designed for the exact place where there firer's hand will come.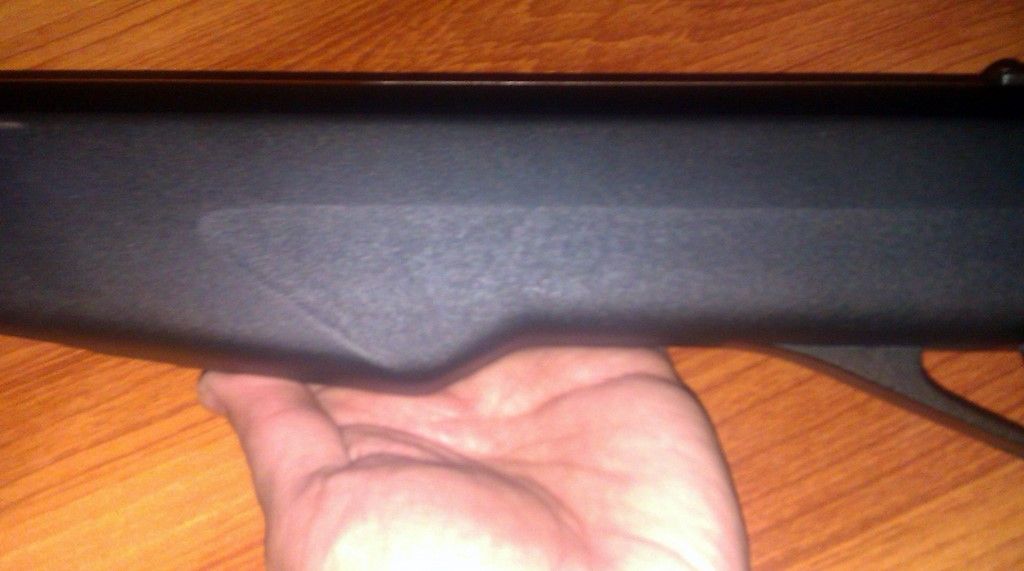 This is how it looks from the other side.
Ambidextrous huh!
See the checkering.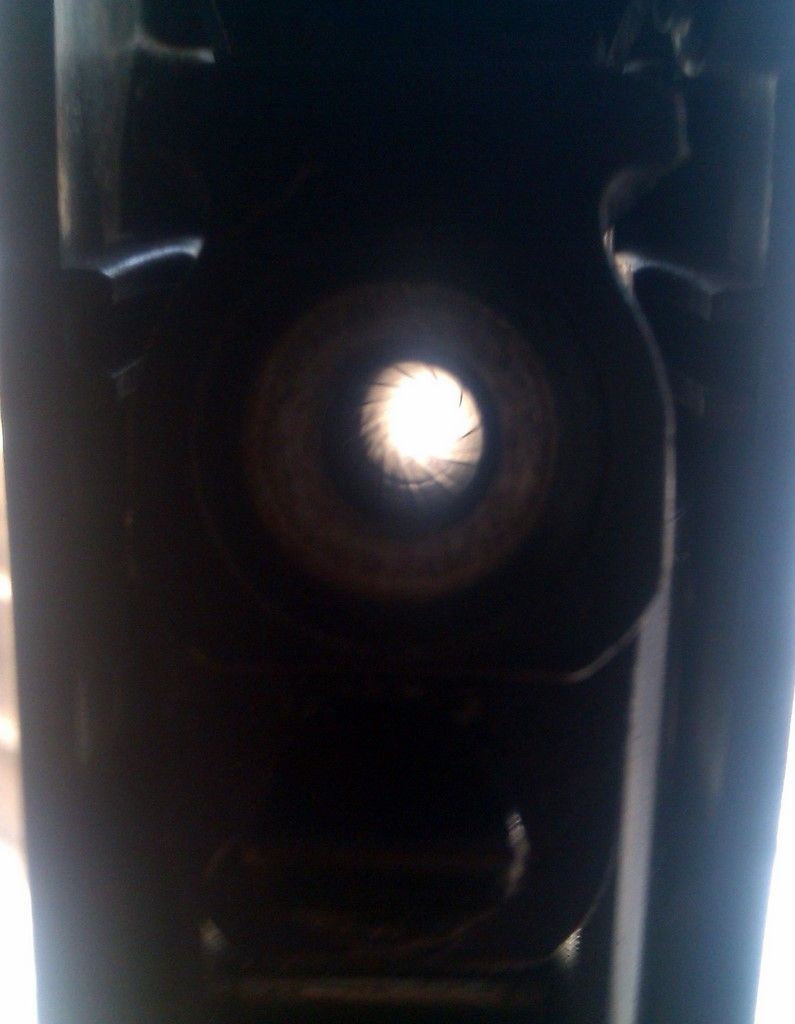 Not sure but I think the barrel is steel.
The Gamo logo on top.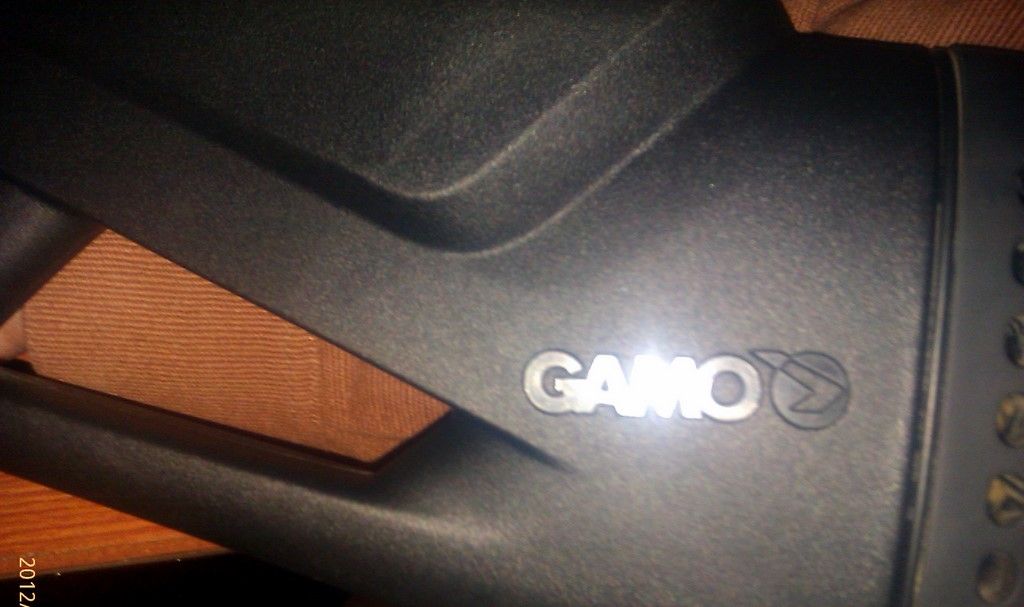 The Gamo logo is on both sides of the butt. (Check the logo before buying one "Don't let them fool ya"
)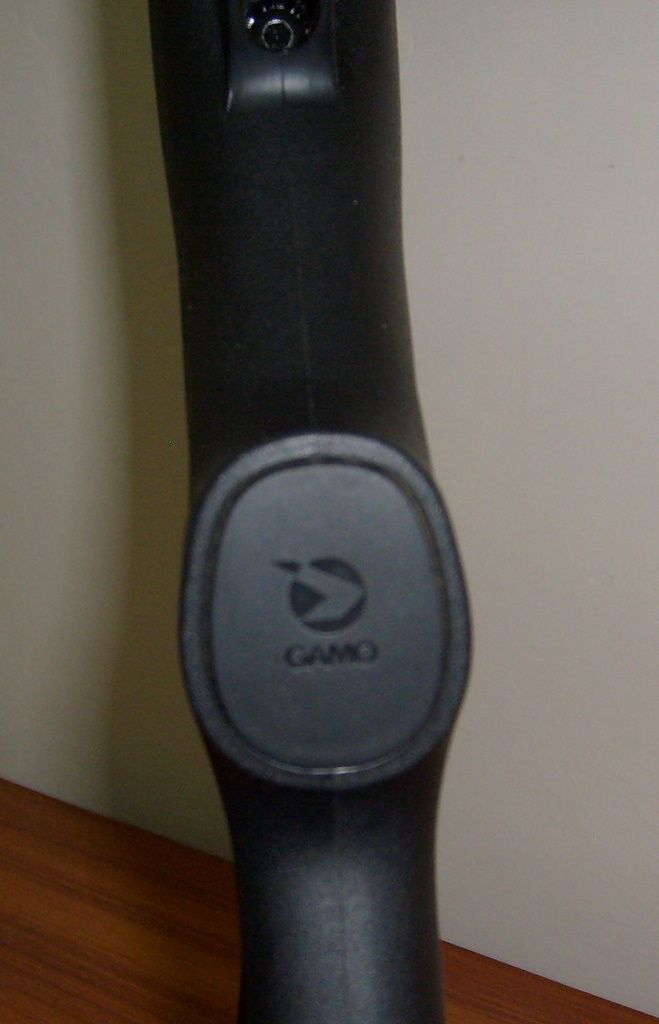 There's one down here too.
The right side of barrel has "Made in Spain" and "Patented" embossed on it.
The left side has its serial number.

The rear sight is adjustable for windage and elevation. Off course you can hear the clicks too. However, I found that no exact relation between number of clicks with the distance has been given in the manual so you have to do some hit and trial to zero your gun.
My opinion?
I think its a good looking, accurate, well designed and adequately priced gun. Its selling for around Rs 18 ~ 22 k in Pakistan, depending on where you get it from. Elsewhere prices vary between $ 200 to 300. But at this price and an MV of 722 fps means good power, enough to handle small game like doves, pigeons and even rabbits not to mention pests.
The Range Report.
Apologies in advance for the pathetic paper target, but I simply have run out of them and my printer is out of order too. After some zeroing I was able to place good groups from 15M, using Gamo Promagum pellets. Please see the results.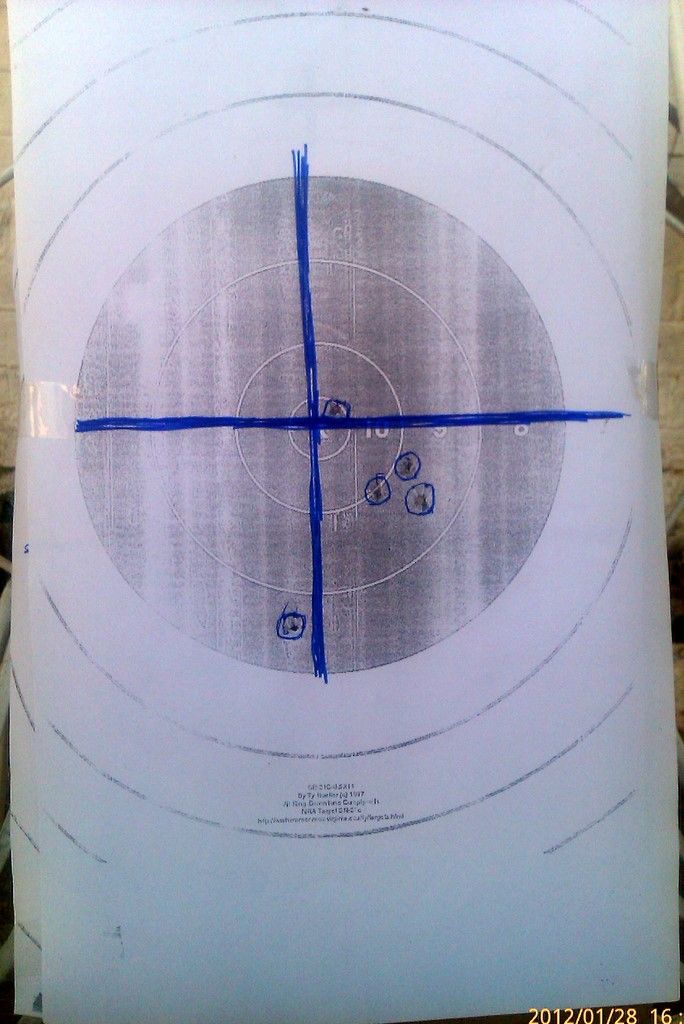 Here's the first string. You can see a flyer, or was it my flinch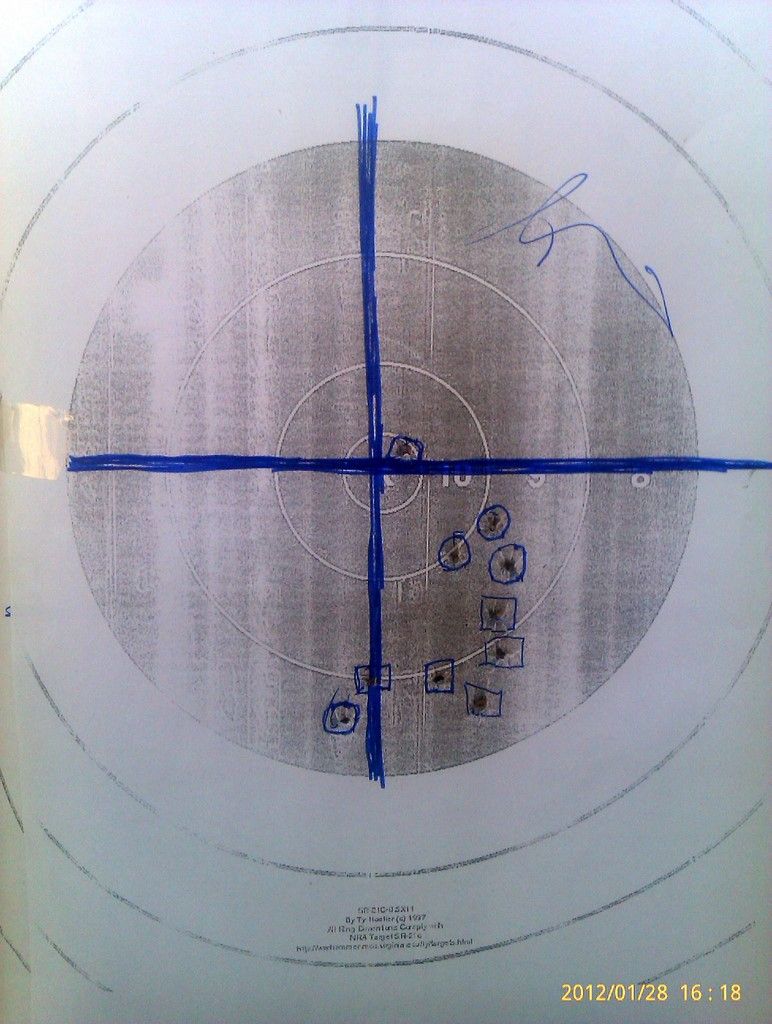 The second string. The aim was a little low.
Hope you liked this review, sorry did it in a hurry.