Those of you who are like me, new to hunting community, trying to find a way into this complex maze here is something that might interest you. Although game warden's are really unheard of in Sindh but still if you bump into one on one of your hunting exurcisions here is the first thing he might ask you, a hunting permit and in case you dont have one he can harrass you quite a bit, by now if you are scartching your head where and how to get one, here is the procedure:
The beautiful office of Sindh Wildlife Department is near Karachi Press Club, opposite PIA's head office in Sidco Centre, its an old building probably of Raj era with plaques of free masons installed in it, there is a library as well on the upper hall but due to lack of interest it has become more of a store room, they were renovating the place when I visited them and maybe it looks a lot better now (I should have taken the pictures of the building as well maybe next time), the staff is quite courteous and guide people in different aspects, bookings for Kirthar ( or Kair Thar as some people like to call it) National Park's resort Karchat etc can be made from there as well as Haleji Lake resort, however, they cautioned not to venture in Kirthar National Park with family due to law and order situation, I know its sad.
Anyways coming back on the main topic the hunting permit is issued from June to June each year. Official fees is Rs. 2,000 for each year and some minimal book charges for the first time. You need to take your original Fire Arm License and a copy of CNIC, and two photograps. It takes a couple of hours to complete the whole process and in case the signing authority is busy then they would ask you to come later in the day and collect your permit, no rocket science or kharcha pani and ta da your hunting permit is made. Entitling you to shoot (if you can) without any remorse or guilt of hunting illegaly. BTW you dont have to go in person any office boy or a relative can do the job for you as well.
Each year SWD issues a notification informing about the dates and areas open/closed for hunting, big game hunting is another affair for which International hunters are invited to participate in a tender and the winning bidder is allowed to hunt Ibex etc in designated area, for Pakistani national's they have floated 10 hunts for the current year with a fees of Rs. 100,000 each in case there are more then 10 applicants, they would do a balloting.
Here is the latest notification by SWD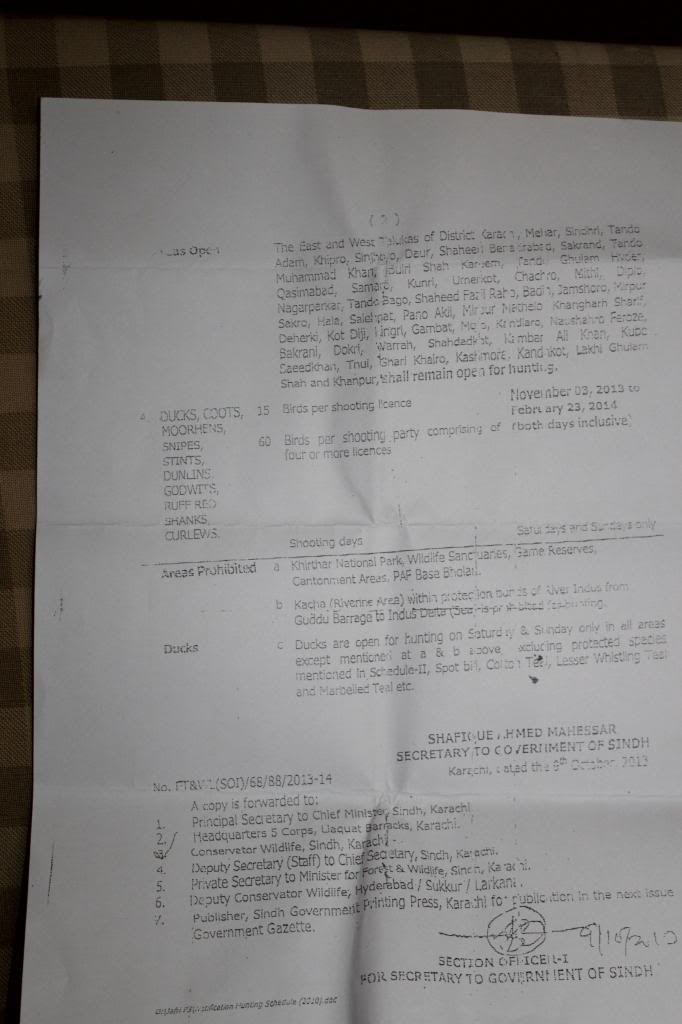 This is what a hunting permit looks like, what I could not figure out is duck calls and decoys are illegal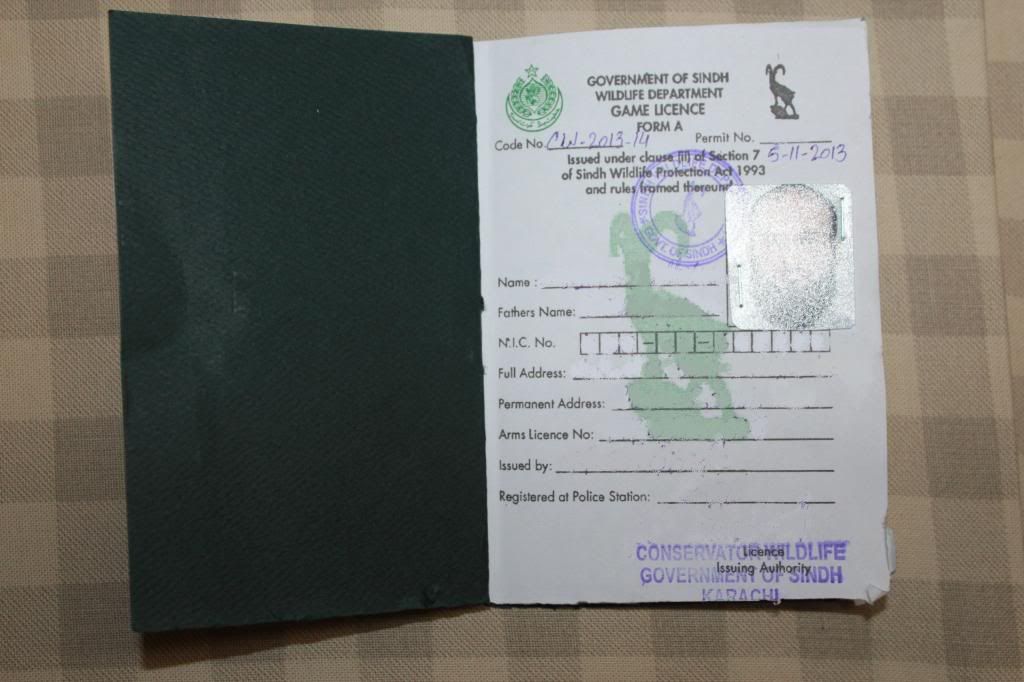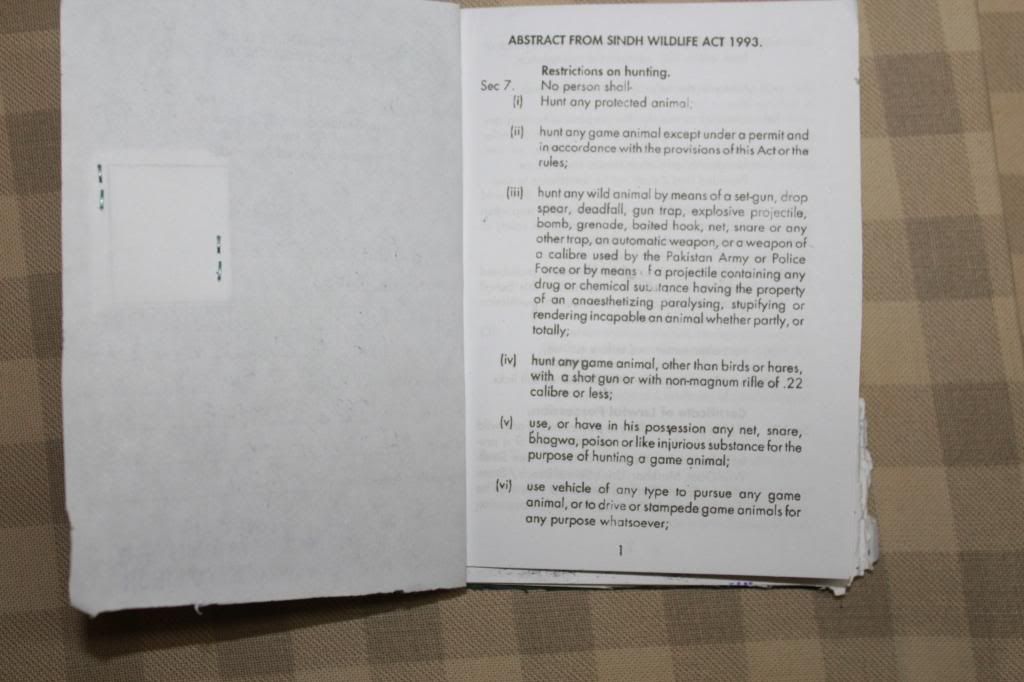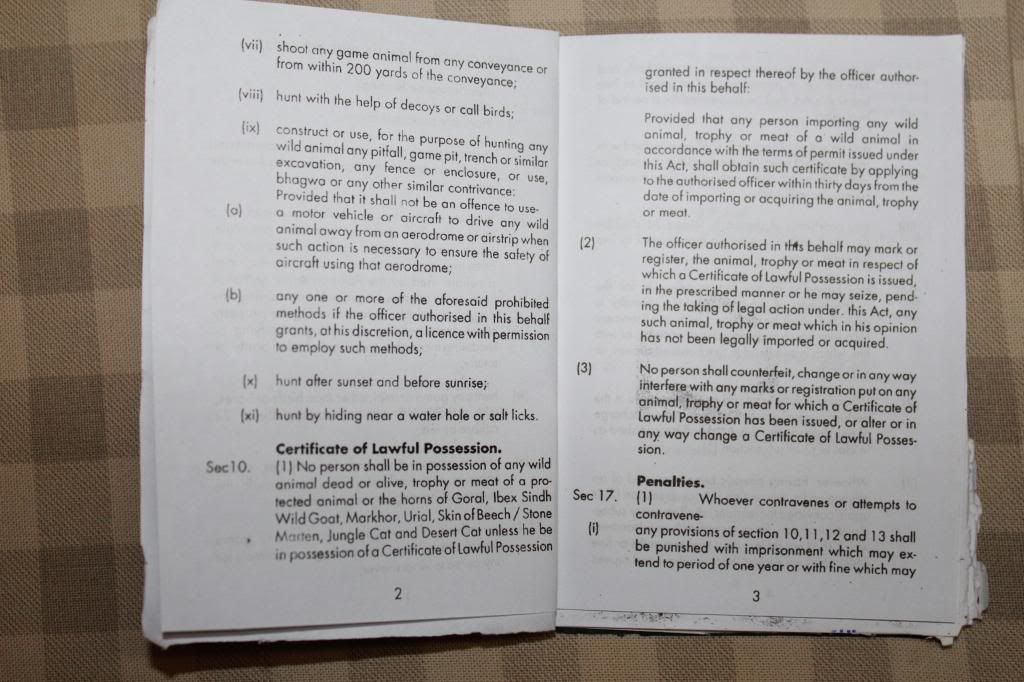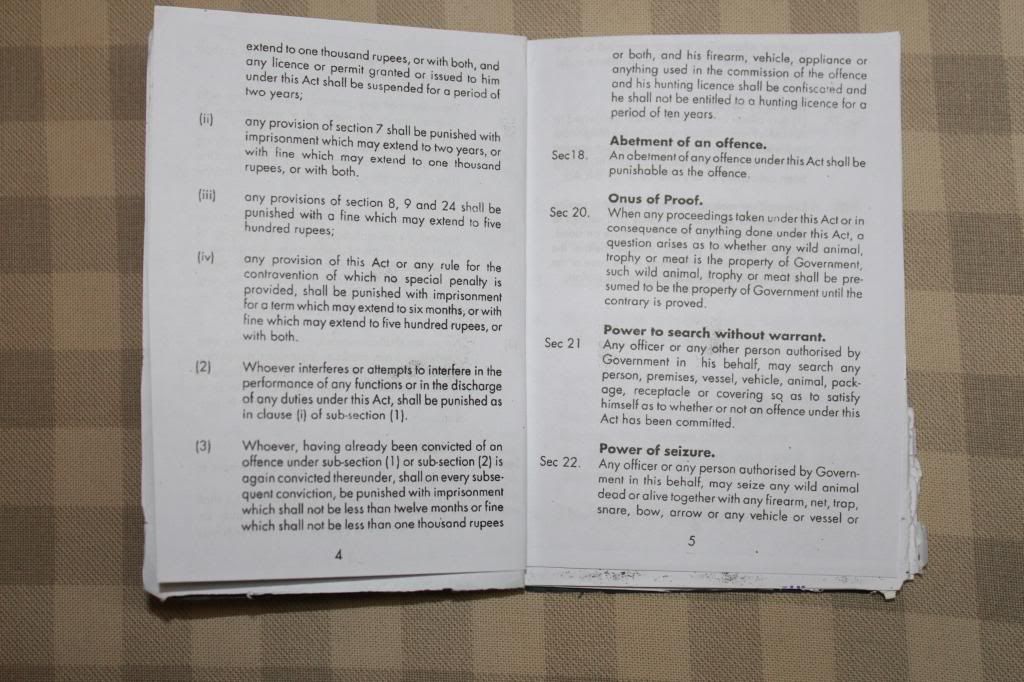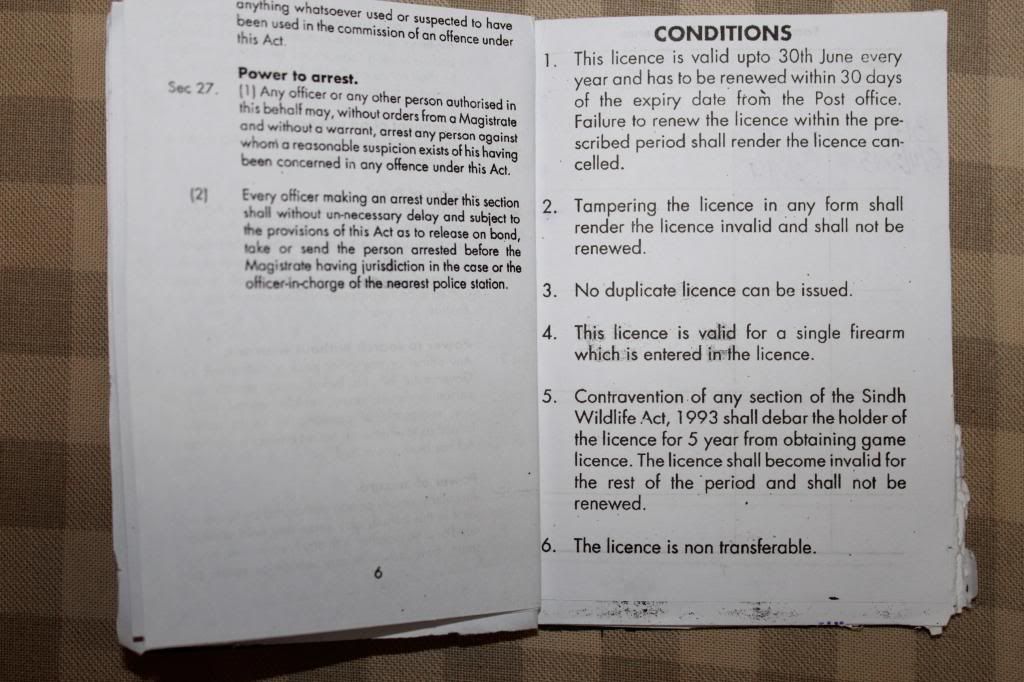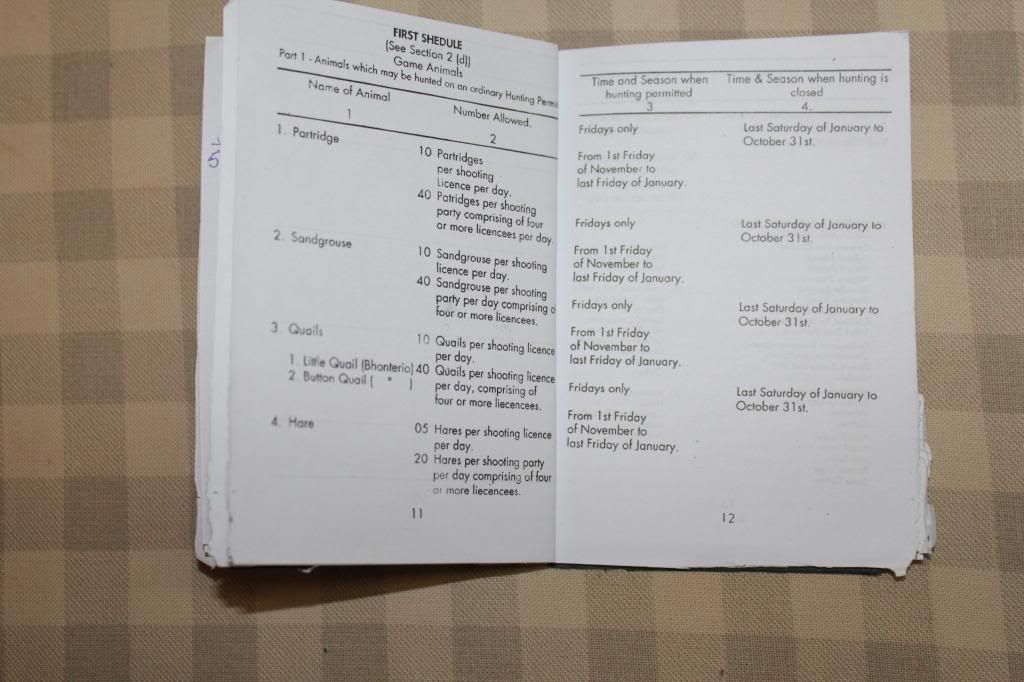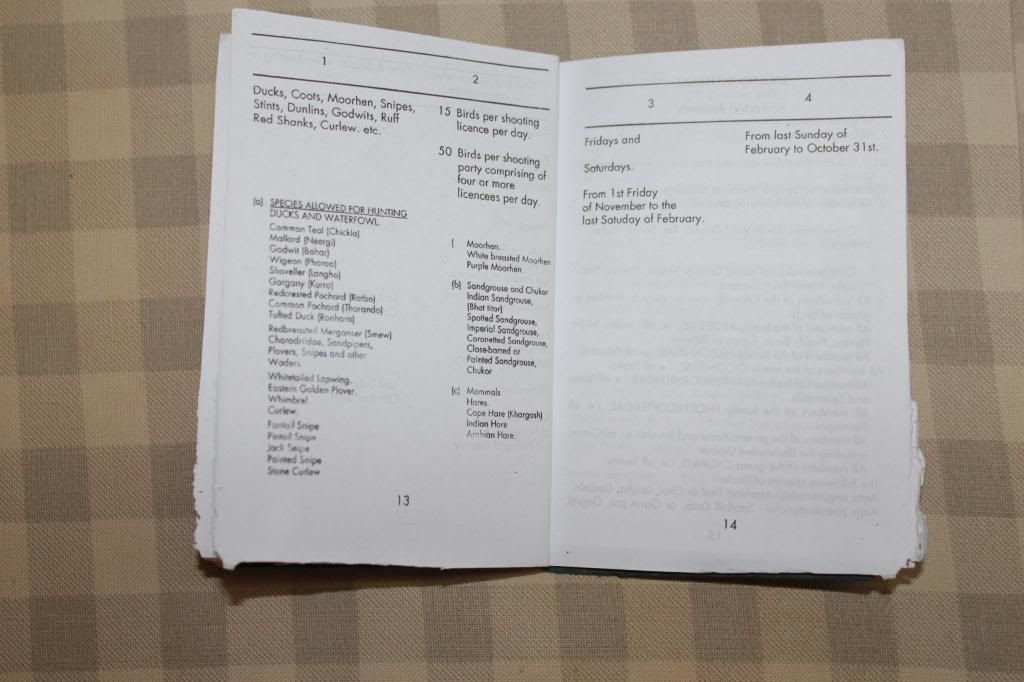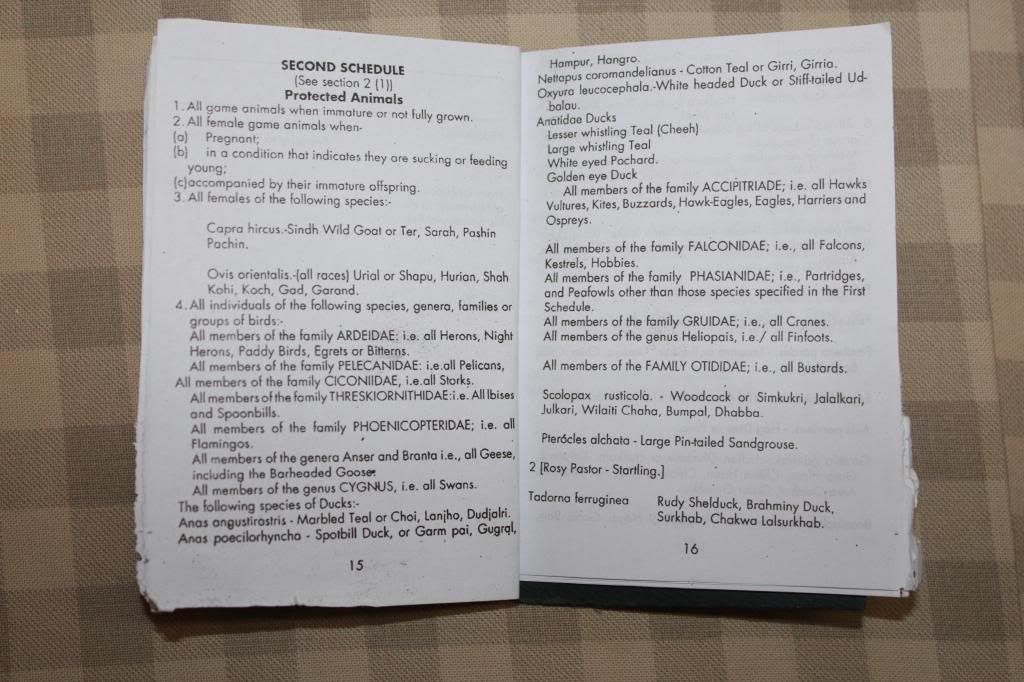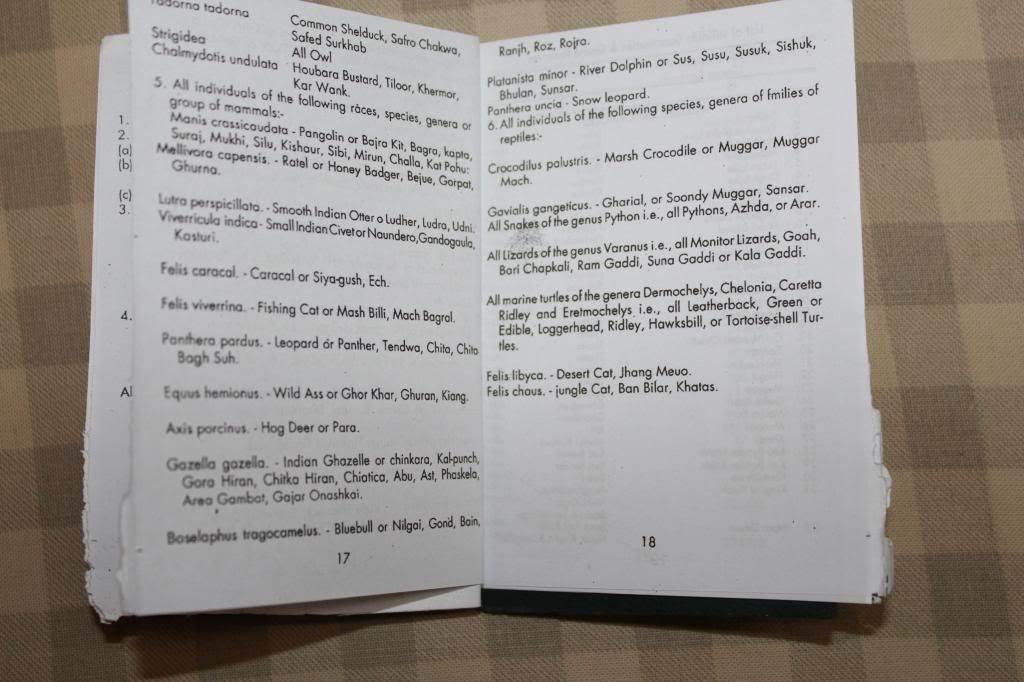 Sorry could not find the English version but I remember seeing it in Dawn few days back, atleast you have the phone number call them and ask directly if you have any further questions