Well, not like some people call it, but I did get the chance to try my Thordsens at the rang today. I did not take the good camera due to very high winds - if it blew over, (I am my own camera crew), I have zero $ to replace it, so all I got was some cell phone pictures. Sorry.
I set up Thugly at 50 yards, (he laughs at high winds), because I was getting 2- out of 5 hits at that range with the single point sling, so why not start there? Almost all of the videos for the Scorp I see nowadays are all shooting at 20 yards or closer for some reason, or at BIG targets, so, as always, I gotta do it differently.
Let's get cheeky! This is the device.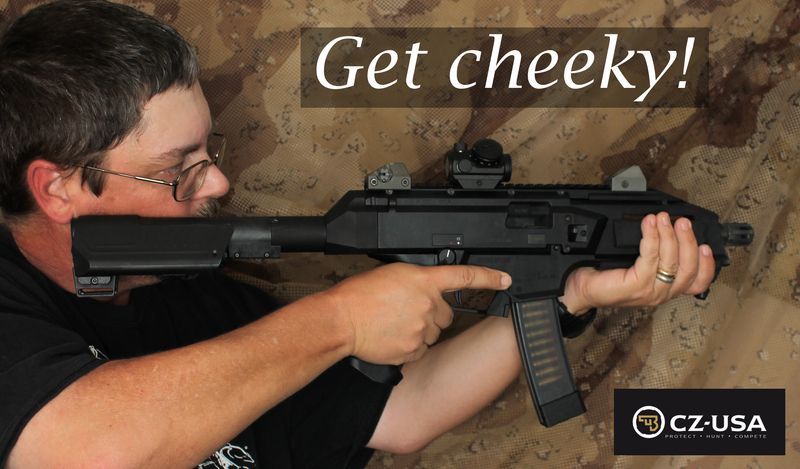 This is the device on the line with coffee - a friend was swinging through and dropped that off for me. Yes, it was 107 degrees and 15% humidity, so I had hot coffee. Not crazy, just Arizonan.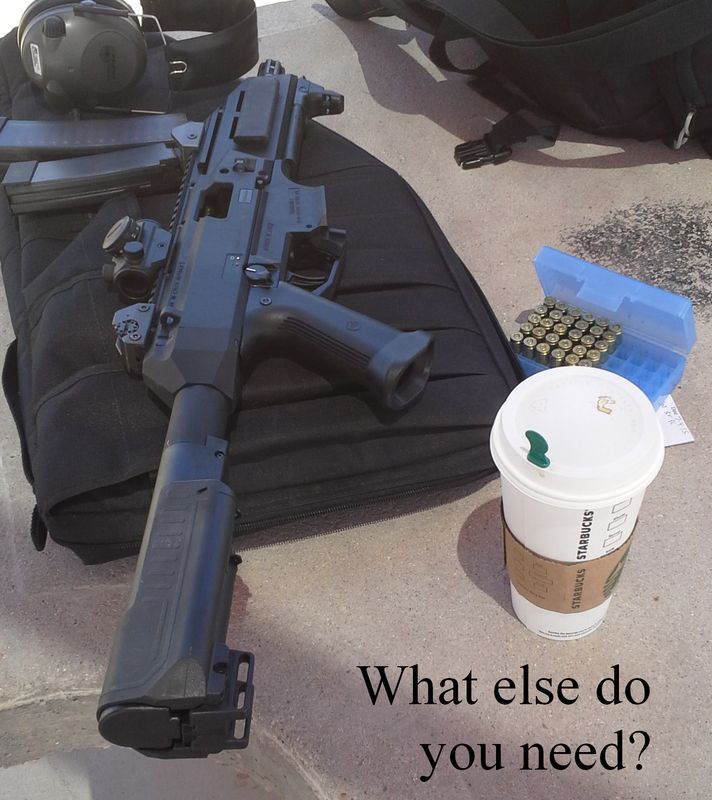 The device feels weird for about a second and a half, and then it was just fine. I wondered if recoil would make anything come unscrewed, either the Thordsens or the Kak tube on the adapter...that's a negative, Ghostrider. Everything stayed right where I put it for 100+ rounds.
First five cheeked, on the Thug, and his fresh coat of paint. BTW, you know it's warm and dry when the spray paint starts to dry BEFORE it hits the steel.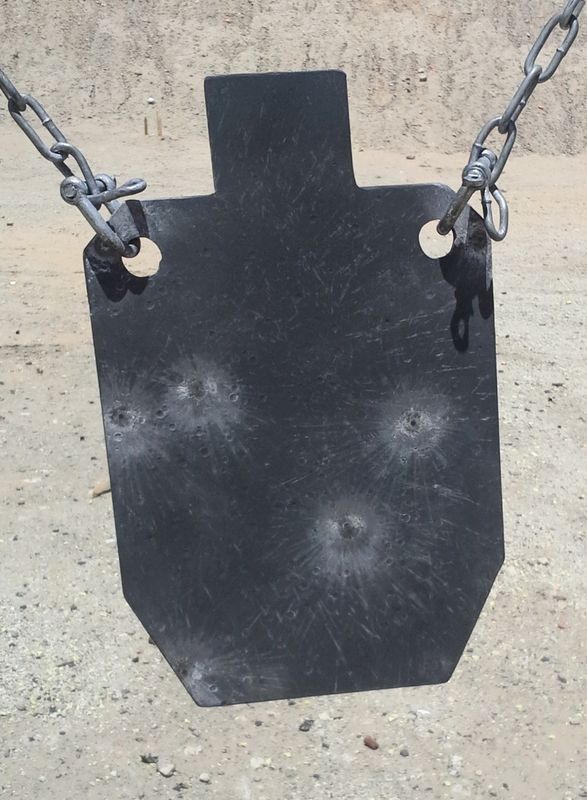 I resprayed him a couple of times, and this is what he looked like at the end.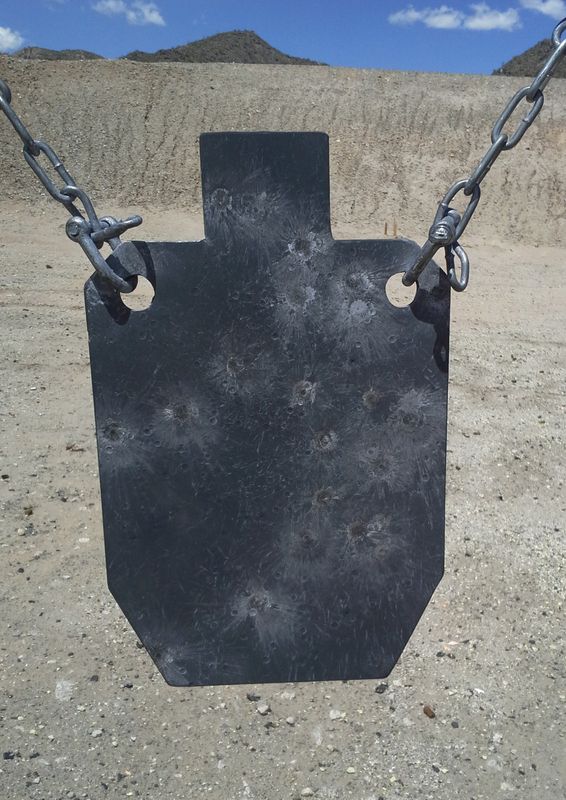 I'd say my standing group size is about the size of Thug, 9x14, from a 7.5 inc barrel, cheeked. As far as devices go, this is pretty darn cool, and when I plugged in the Speer 125 gr jacketed hunting load, it was even better. This is going to be a small game hunting carbine, believe it or not - I'm too old and fat to be an "operator" of anything other than my keyboard.