Hello, everyone. Had a good time shooting this morning, always wondering if we were about to get drowned out, as rain clouds were everywhere else...but it went well.
LAGS brought out a lot of military surplus rifles with home made scope mounts on them ,all scout sighted. I wish more pictures had turned out better - the K98 cavalry Carbine and the Mosin M44 looked especially awesome.
Here is LAGS shooting the Finn 91/30 Mosin Nagant rifle, at 50, then yards.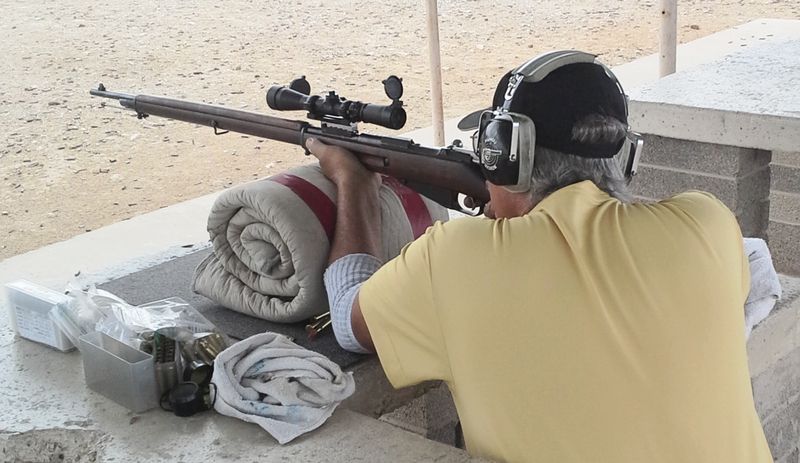 Results from the 1891 and the K98.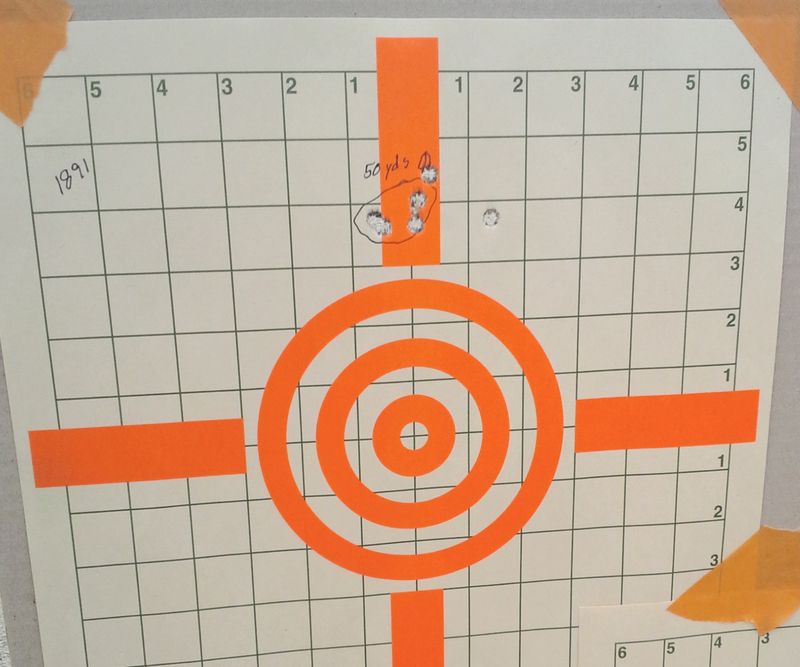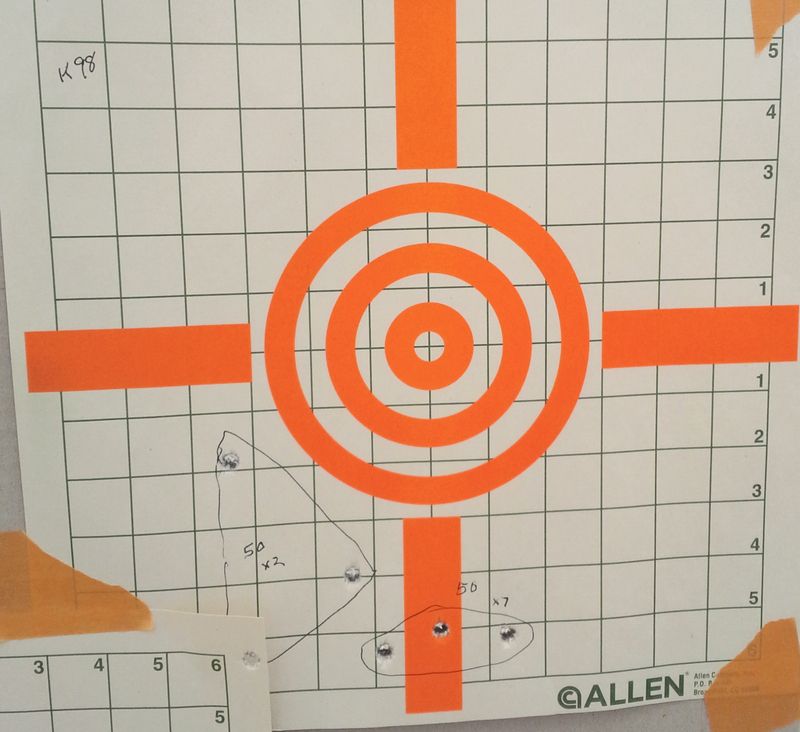 LAGS was really doing some nice work out there, and it just kept getting better, even as the wind started picking up serious speed.
As for me, I was just experimenting with some loads in my 98 year old 1916 Spanish Mauser, and some experimental loads in the P-09...truly firearms worlds apart.
The cast bullet 8mm loads worked quite well, and I'll be building more of them, using the Reloder 7 Powder - good stuff!
This picture is from a "mad minute" shoot, just flinging 125 grain conicals downrange at 10 yards, and still they went darn near exactly right. Full mag, so that's 20 holes right there.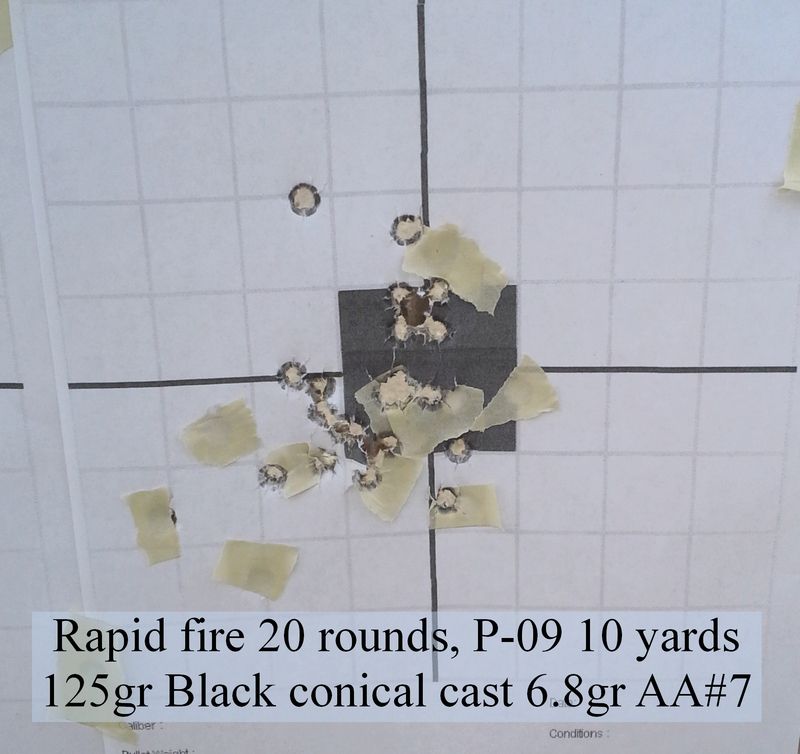 Brass is tumbling and I will be loading this afternoon. Always love it when a plan comes together!